Revised: 03/07/2012
Comparing SEOs, Search Engine Optimization Solutions
In-House Efforts

Teaming with a do-it-yourself software provider may prove an inexpensive approach to search engine marketing. This type of arrangement typically provides you with the tools to carry out search engine marketing initiatives in-house. However, this option requires an internal "expert" to carry out the search engine marketing program. Seldom does this expert exist so they need to spend countless hours to get up to speed on a function that is unlikely not the focus of your business. The usual result is a half-baked approach to Search Engine Marketing. If results are achieved they may prove minimal and unless this expert maintains their vigil, the results prove sporadic due to the constantly changing nature of the search engines. Additionally, if the in-house person or team happens to leave the company, your search engine marketing campaign ends abruptly and you must start from the beginning. Furthermore, a comprehensive search engine marketing strategy requires expertise and in-depth research capabilities that is difficult to achieve in-house.
You probably did not develop your website in house, why believe you have the core competencies for SEM campaigns?
Search Engine Marketing Agencies

A search engine marketing agency is another relatively low-cost option. Characteristically, a search engine marketing agency's main function is to perform directory and search engine submissions for clients. While search engine marketing agencies are less prone to use unethical methods to achieve results, they typically have limited service offerings. This type of vendor usually does not participate in engagements with websites of substantial size. This type of vendor typically employs more experienced and qualified personnel, dedicated to successfully completing a job on the first attempt. In general, these types of firms offer all of the following services:
Search Engine Marketing Professional Services Firm
Search engine marketing professional services firms offer complete solutions that focus on the marketing objectives of a business. It should be noted that while their services are more encompassing than SEM Agencies their fees and they require financial commitments from their clients that are sometimes an order of magnitude higher than what a SEM agency would charge to optimize the same client's site. Search engine marketing campaigns with professional services firms require the same commitment and participation from the client as would any other significant marketing initiative like public relations or advertising.
Search engine marketing professional services firms typically have large client lists and are experienced in dealing with robust and technologically complex websites. Based on search engine marketing professional services firms' higher level of experience in comparison to other types of vendors, they are more likely to provide bigger and better results. These firms have the know-how and expertise to generate superior results for less money, in a shorter period of time.
Cloakers / Cost-Per-Click Vendors

Several search engine marketing vendors utilize spamming or "cloaking" techniques in order to obtain search engine rankings and drive traffic from search. Cloaking, the practice of presenting search engines with one Web page, and showing users a completely different Web page, is against the terms and conditions of all the major search engines. Typically, cloaking vendors follow a similar pricing model to guarantee shops -- charging clients only for results achieved, and their approach does not require modifications to your website. As noted, search engines condemn the use of Web page cloaking, and will commonly ban websites that utilize this method. For a prominent and distinguished company, teaming with a vendor that is deemed dishonorable because of the "search engine marketing" techniques it employs, may impact its brand reputation. Most search engine marketing vendors that employ cloaking methods do not offer consultation in regard to site design or optimization techniques. Additionally, the Web pages and content that these vendors build for your website is in fact vendor-owned upon contract completion -- these pages are often implemented within the campaigns of direct competitors at a later date. Furthermore, the hidden charges of hosting these pages can be significant.

Click here to inquire about Rainmaker Partners' Search Engine Marketing Services.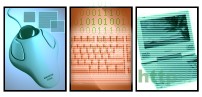 Call us @ (877) 418-5588
Join Our Mailing List

Organic vs. PPC Search Engine Optimization
"In this article, we will explore the strengths and weaknesses of both methods of search engine marketing.

Today, there is a big myth that natural search engine optimization is inexpensive and easy. For example, if you wanted your web site to rank high for the keyword phrase "life insurance" or "debt consolidation" you're going to need to budget a minimum of $50,000-100,000 a year!


Read More...