Revised: 03/07/2012
eReach Business Appointment Setting from our VOIP Based Virtual Call Center
Rainmaker Partner's utilizes the latest in proven Voice Over Internet Protocol (VOIP) technology and applications to link and support our Business Appointment Setting Virtual Call Center. Our clients are provided immediate notice of scheduled Business Appointments with daily and weekly reports to monitor a campaign status and success. Rainmaker clients also have real time visibility into our campaigns for immediate ad-hoc analysis.
You receive "Immediate Action" emails notifying you of your business appointments or "Hot" business leads within minutes of our Business Development Representatives ending the conversation with your prospects. Our streamlined online contact management system allows you to access and manage your business leads and business appointments from any Web browser, anywhere, anytime!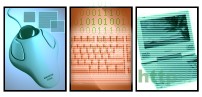 Call us @ (877) 418-5588
Join Our Mailing List

Organic vs. PPC Search Engine Optimization
"In this article, we will explore the strengths and weaknesses of both methods of search engine marketing.

Today, there is a big myth that natural search engine optimization is inexpensive and easy. For example, if you wanted your web site to rank high for the keyword phrase "life insurance" or "debt consolidation" you're going to need to budget a minimum of $50,000-100,000 a year!

Yet still, natural search engine optimization usually gives you a much higher return on investment than pay per click. This is true for two main reasons...

Read More...

2012 Marketing Priorities, Include Boosting Budgets
In 2012, 72.0% of marketers plan to increase online budgets. Within Internet spending, the specific media that will receive the greatest share of marketers' online budgets in 2012 will be Web sites (30.3%), e-mail (22.0%), search (20.3%) and sponsorships (10.3%), the survey found. Some marketers plan to decrease spending in certain areas. The survey found that 21.0% of respondents will decrease print advertising, 15.0% will reduce outdoor...