Revised: 03/07/2012
eReach
B2B Appointment Setting Performance Based Pricing
Rainmaker Partners is a quality driven Pay for Performance B2B Appointment Setting partner. Our Clients only pay for B2B appointments after they have taken place and have met a pre-determined criteria. We donít charge for the number of people we have assigned to your project or the number of dials or hours they expend.
You only Pay for Performance!
Rainmaker Partners' Business Development Representativeís are compensated based upon the quantity and quality of the B2B Appointments they secure for our Clients. Rainmaker Partners is committed to being a strategic, scalable, long-term partner with our Clients. Rainmaker Partners performance-based B2B appointment setting methodology ensures our Clients benefit from a clear-cut ROI.
We find the shortest route to the best qualified B2B appointment and B2B leads.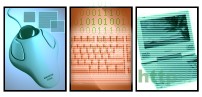 Call us @ (877) 418-5588
Join Our Mailing List

Organic vs. PPC Search Engine Optimization
"In this article, we will explore the strengths and weaknesses of both methods of search engine marketing.

Today, there is a big myth that natural search engine optimization is inexpensive and easy. For example, if you wanted your web site to rank high for the keyword phrase "life insurance" or "debt consolidation" you're going to need to budget a minimum of $50,000-100,000 a year!

Read More...