Revised: 03/07/2012
eReach B2B List Management Services
Rainmaker Partners can offload the often daunting task of B2B List management, helping you design and execute an opt-in or opt-out e-Mail program that meets or exceeds the requirements of the Can Spam Act of 2003 as well as the evolving standards of web privacy initiatives. We are committed to supporting the continuing development of interactive commerce while encouraging compliance with privacy guidelines to maintain a free, open and minimally regulated environment for B2B Sales and Marketing professionals.
Turn to Rainmaker to outsource the time consuming, tedious but mandatory B2B List Management and opt-in and opt-out list processes in your company.
Rainmaker Partners also maintains a comprehensive list and research system of all the Opt-In e-mail lists that are available. We are prepared to provide list recommendations, copy writing and Web creative services, arrange for merge purge, delivery and results analysis.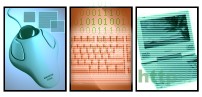 Call us @ (877) 418-5588
Join Our Mailing List

Organic vs. PPC Search Engine Optimization
"In this article, we will explore the strengths and weaknesses of both methods of search engine marketing.

Today, there is a big myth that natural search engine optimization is inexpensive and easy. For example, if you wanted your web site to rank high for the keyword phrase "life insurance" or "debt consolidation" you're going to need to budget a minimum of $50,000-100,000 a year!

Read More...