Revised: 03/07/2012
B2B e-Mail Lists - eReach Segmentation
Rainmaker aggregates data from comprehensive databases that track millions of "C" and "VP" level and other Management decision makers at companies throughout North America to develop your targeted B2B e-mail lists , B2B direct mail lists and B2B telemarketing lists.
Our consultants will work with you utilizing all of your available demographic data to define your market by Industry, SIC code, functional buyers such as CEO, VP of Sales, VP of Engineering, and CFO, geographies such as state, province or region. Upon completion we will draw upon our database sources and generate the appropriate segmented database complete with e-mail address, phone and fax numbers, company address, contact information and much more.
Rainmaker utilizes a proven methodology to develop and deliver a precise executive level B2B e-mail list customized to your company's focus and product target markets.
Coinciding with the campaign we launch for a client, we will provide them with the contact information to integrate with their CRM or Sales Force Automation system for their telemarketing follow up. Or clients can opt to have Rainmaker's eFollow telemarketing professionals follow-up with opens & click throughs to drive qualified leads or confirmed appointments to your sales team!
Utilizing the fields below, please input the parameters for the target markets which your firm focuses on so we can give you a count and investment summary for an e-mail list and campaign targeted for your specific needs.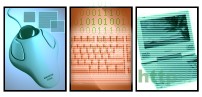 Call us @ (877) 418-5588
Join Our Mailing List

Organic vs. PPC Search Engine Optimization
"In this article, we will explore the strengths and weaknesses of both methods of search engine marketing.

Today, there is a big myth that natural search engine optimization is inexpensive and easy. For example, if you wanted your web site to rank high for the keyword phrase "life insurance" or "debt consolidation" you're going to need to budget a minimum of $50,000-100,000 a year!

Read More...